Pillow Cover in Native Multi Pendleton Wool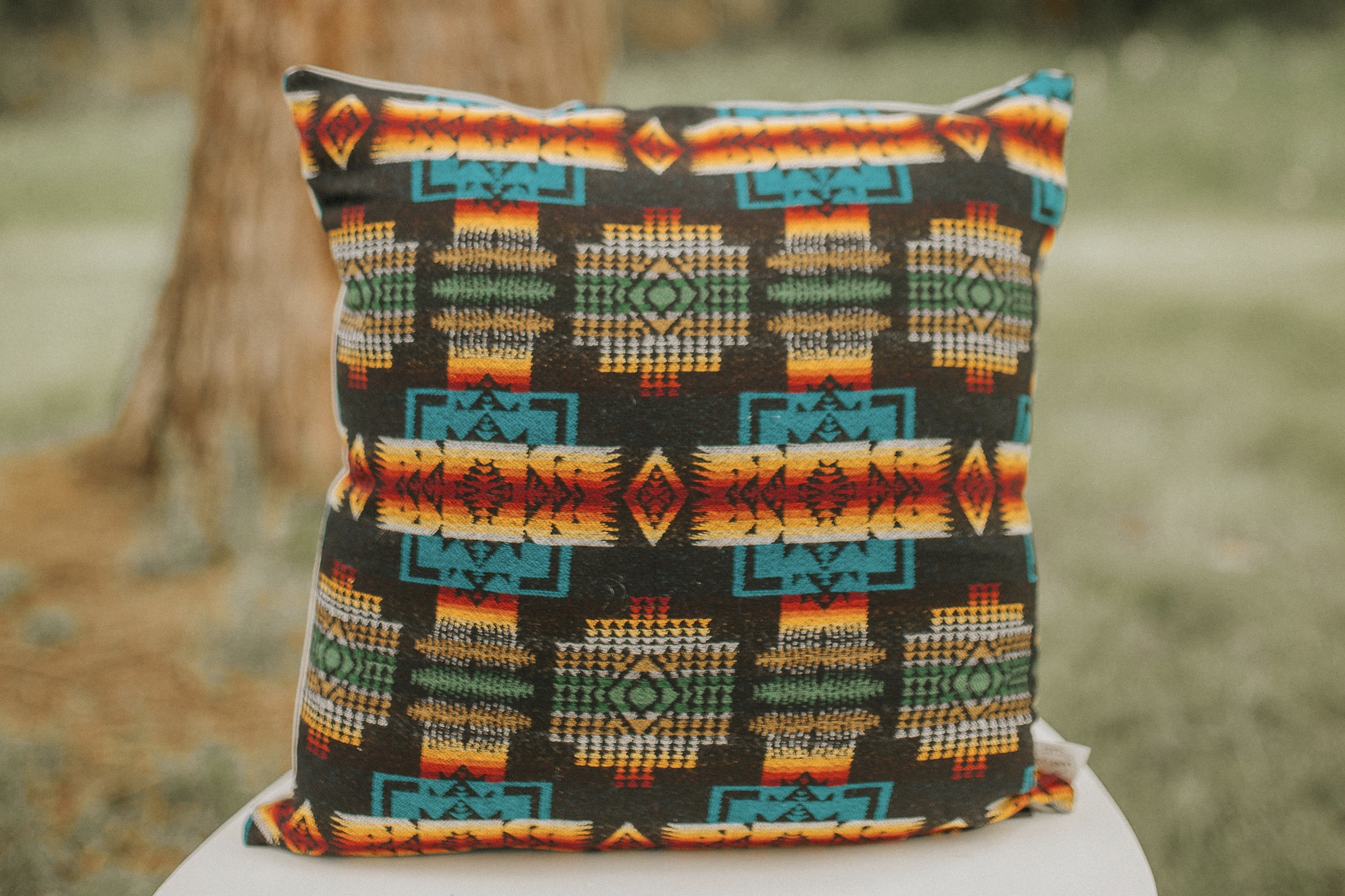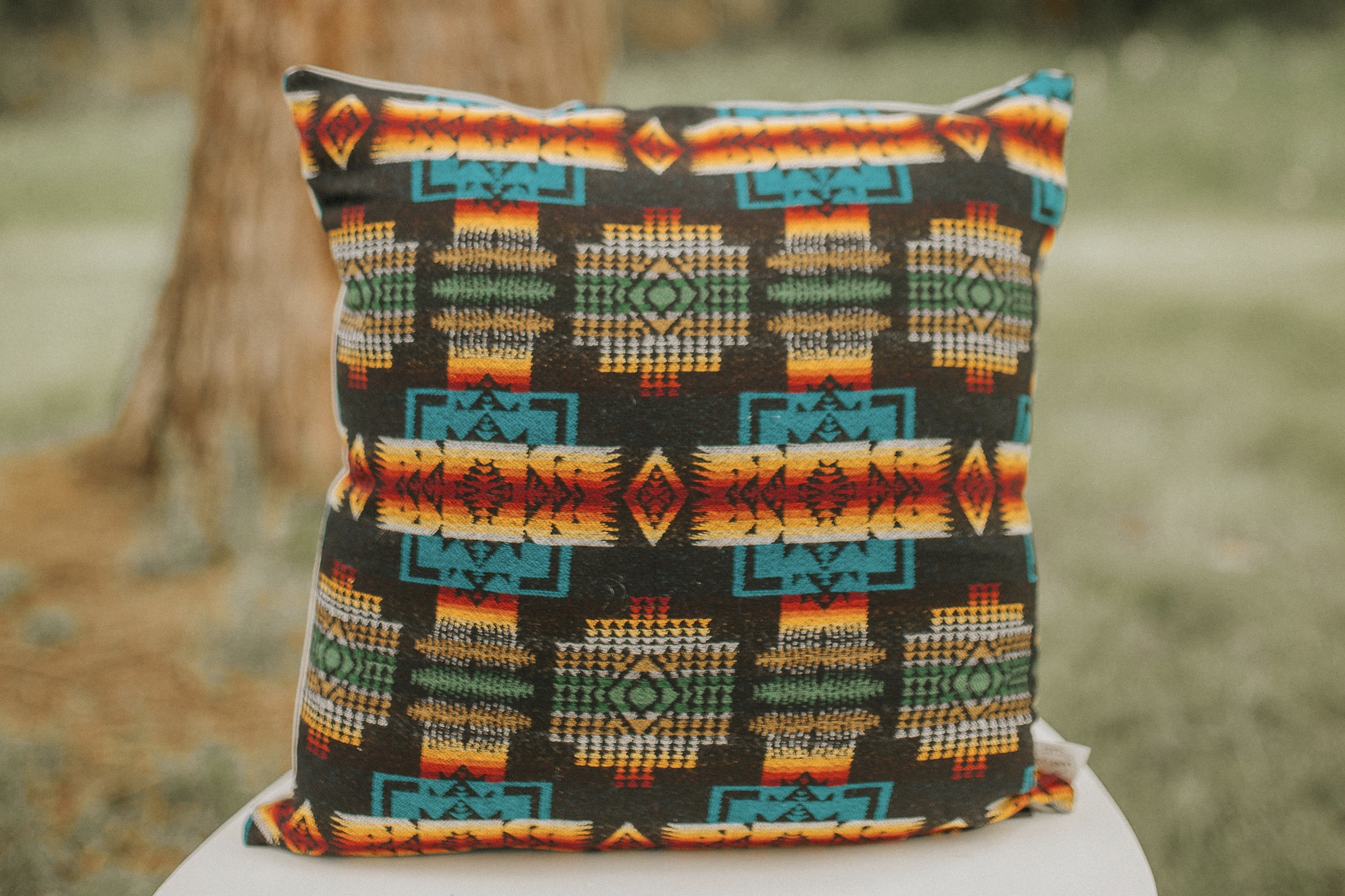 Pillow Cover in Native Multi Pendleton Wool
People will walk in taking instant notice to these little comfy pieces of artwork in your living room! In a time of being constantly on the go it's time to make your home the coziest place on earth. Wish for cozy time on the couch among your gorgeous pillows!
*Placement of pattern on material varies with each handmade item.
*Does not contain pillow insert
*Fits a 20"x20" pillow insert
Warning: 100% Handcrafted. These products are designed for the resilient, the reliable, the bad ass, the lovers, the mothers and the passionate adventurers. Your strength is beautiful.
Dimensions: 18"x18"
Contents: New Pendleton Wool Exterior, Zipper Closure
Designed and Hand Manufactured in Portland, Oregon
FREE SHIPPING